Eating Seasonally - The Spring Edition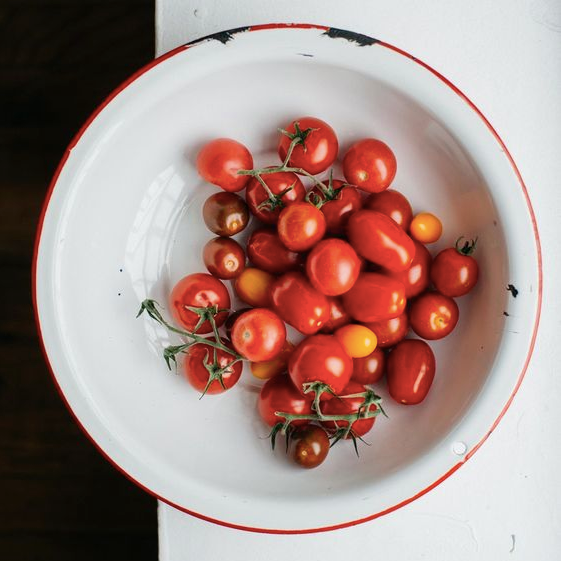 Spring has finally sprung & that means there will be a whole lot more fresh local produce hitting farmers market stands! With an abundance of fruit & veg to be enjoyed from local growers, it can be overwhelming trying to decide what to spend those dollars on! So, to help you fill your basket with the most flavourful & nourishing foods, i'm going to share with you what guides my shopping (oh, & it's not just some trendy food movement)!
I'm a proponent of eating 'seasonally.' What do I mean by that? Well, essentially when you eat a seasonal diet, you eat foods that are grown at that same time of year. Let me break it down for you, each season has corresponding foods that are harvested & sold at that particular time of year:
winter: turnip, winter squash, sweet potato, brussels sprouts
spring: artichoke, avocado, beans, lettuce greens
summer: zucchini, blueberries, cherries, apples
fall: kale, peppers, pumpkin, carrots
Depending on where you live your food options may be slightly different (more limited or more abundant), & so eating an entirely seasonal diet may or may not be sustainable in certain regions. But when possible, there are some real benefits to eating foods that are available at their peak! what are they?
health: foods that are picked at their peak ripeness offer higher nutritional value to provide your body with a variety of vitamins, minerals, enzymes, antioxidants, and phytochemicals that are needed to for optimal & vibrant health.

taste: seasonal food picked at peak ripeness are noticeably more delicious than friut & veg that have ripened in transit to the grocer (they're also so much more colourful).

sustainability: When food is grown in season, it requires less intensive farming & cultivating practices, sustaining our supply over the longterm. Also, It's often more abundant, making it more affordable for consumers.
what's in season?
rhubarb

asparagus

fiddleheads

fennel

dandelion greens

apples

kale

tomatoes

potatoes

radishes
Eating seasonally shouldn't be limiting or restrictive. Instead, it should expose you to an assortment of new & PERHAPS unfamiliar foods that can used in creative ways TO EXPAND YOUR FOOD repertoire, enhance your wellth & support your local community of growers.
what are some of your favourite seasonal foods & recipes? help me Spread the wellth with others looking to explore news ways of eating.
-m